Mocca was tons of fun. any excuse to go to New York right? I saw some awesome comics, meet some really awesome new people, and got to say hello again to all the people there who I all ready know. Our table was Across from Drawn and Quarterly, Next to Buenaventura press and right near Fantagraphics, so we were in great company, and me Max Anna and Britt sold plenty of comics, more than we had anticipated we would.
and I got drunk on Top Shelf comic's dime at the Top Shelf after Party. so over all the first year at Mocca was a all around success.


so without further ado,
here is the Mocca Pictures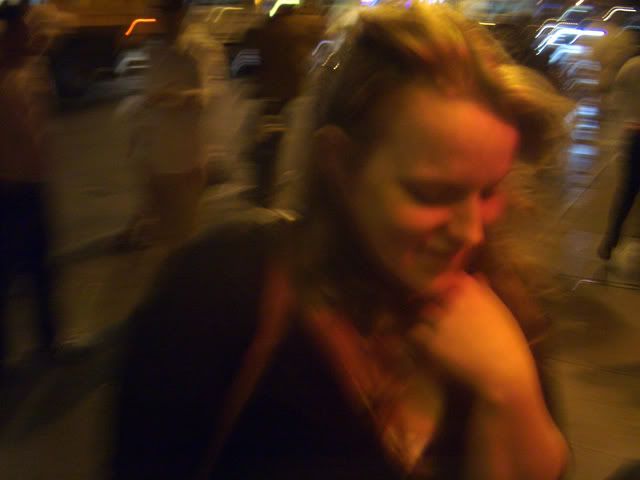 here is Anne Marie, and good example of why I am not known for my photography skills.
Anne Marie was kind enough to let me sleep at her place.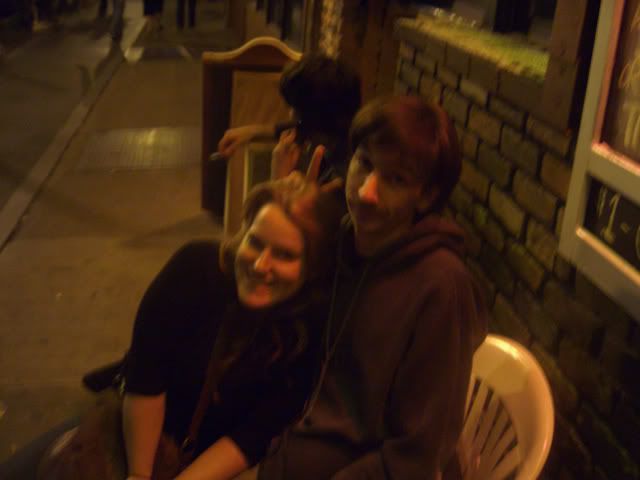 Anne Marie And George.
On thursday Anne Marie took her EMT training class final test and we all are pretty sure she passed it. so now that Anne Marie is hopefully part of the population of New York City's first line of defense in emergency situations. we all decided we'd better go get wasted. here we are out side of what I think is Trash, in Brooklyn. we were here before the mcad kids who live in New York showed up, but after we missed George's friend's band play there.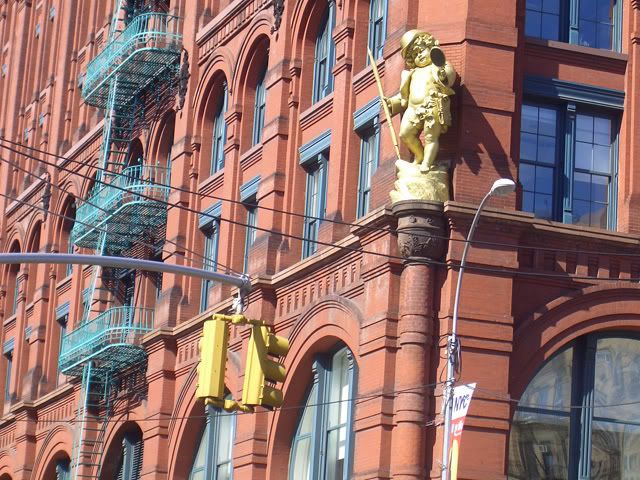 this is the famous Puck Building, formerly the home of Puck magazine, America's and western first successful humor magazine. Puck Magazine Built this building in 1887. Naturally it was the Ideal location for a comic con.
the Little Golden Cherub in a top hat is Puck Magazine's mascot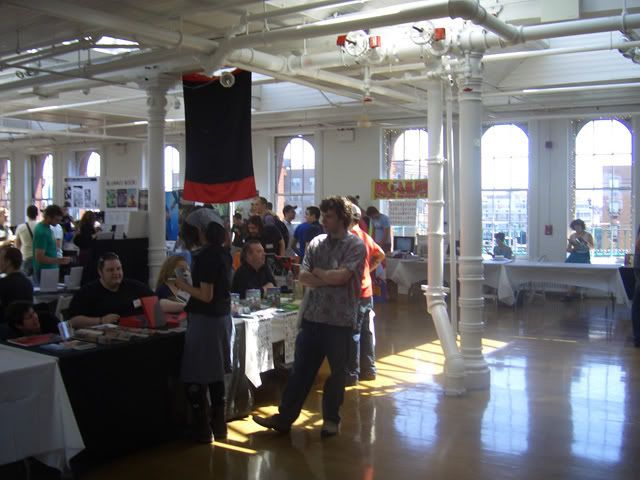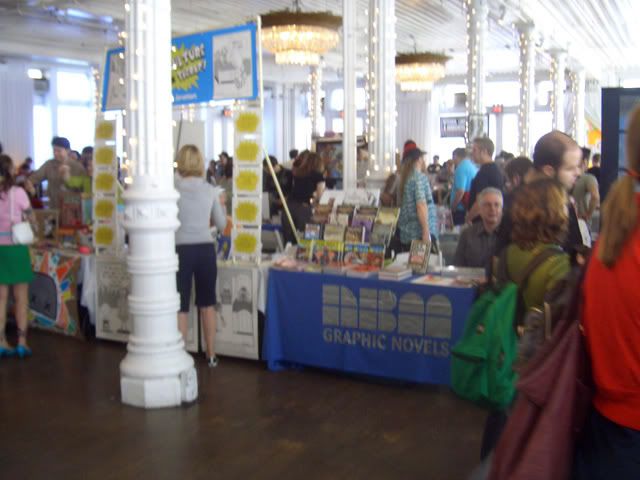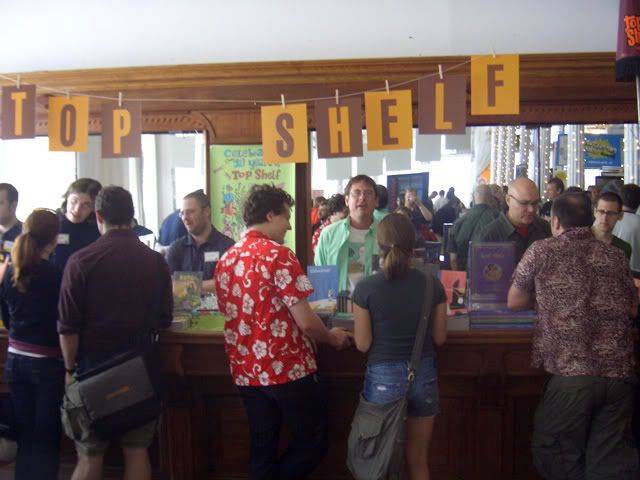 top shelf !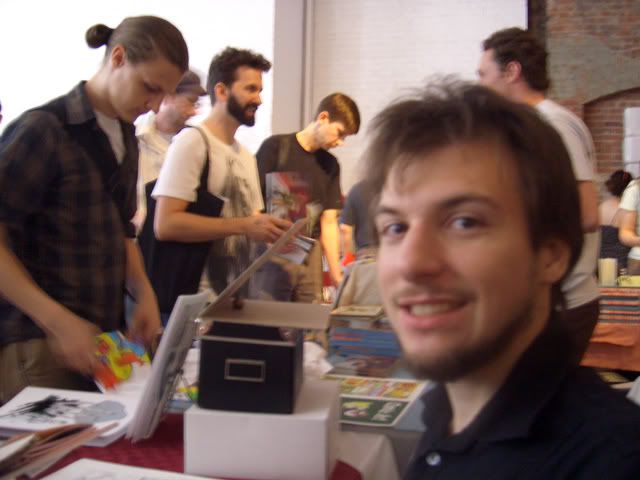 here is Max,as usual when I travel I don't take very many Photos, and I didn't get any of Brit or Anna, Or of Zander Cannon who we were surprised to find was our right hand side table neighbor.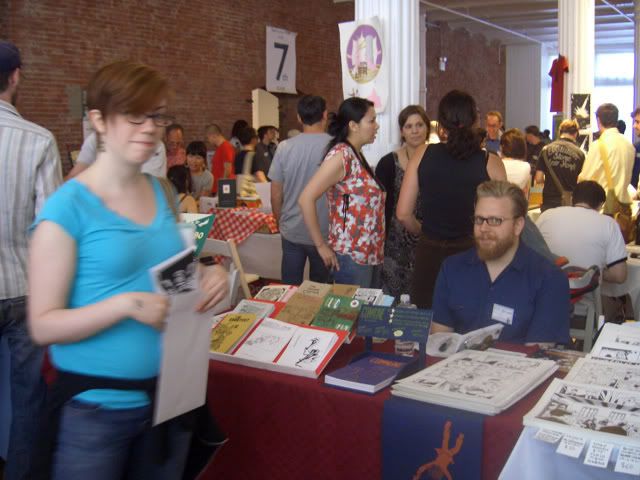 here is me, and our table.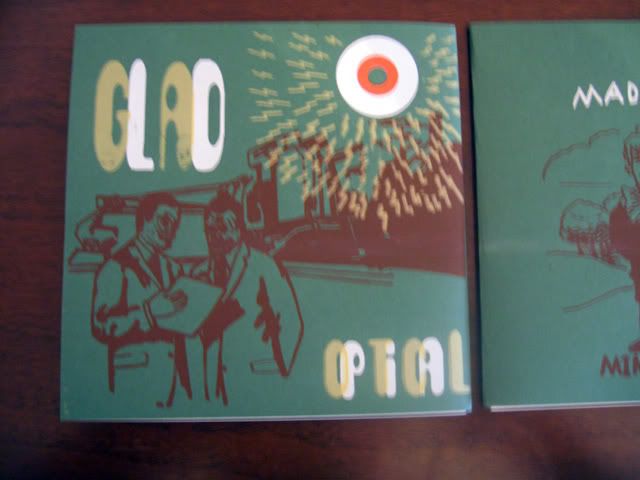 The Glad Optical! front cover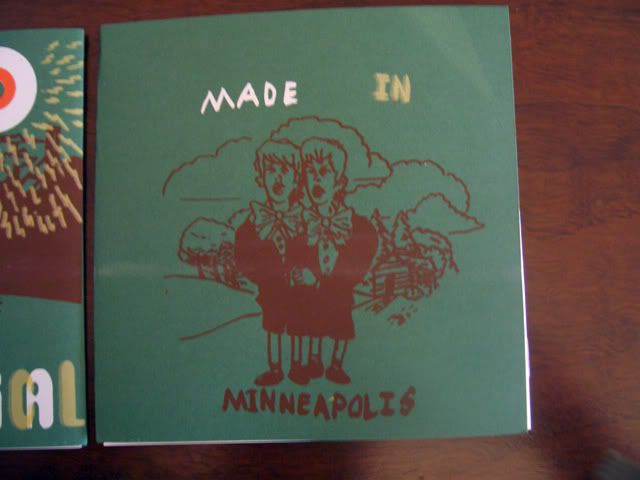 the glad Optical Back cover

at the show i saw plenty of super awesome books. but here are the best things I saw and got at the con.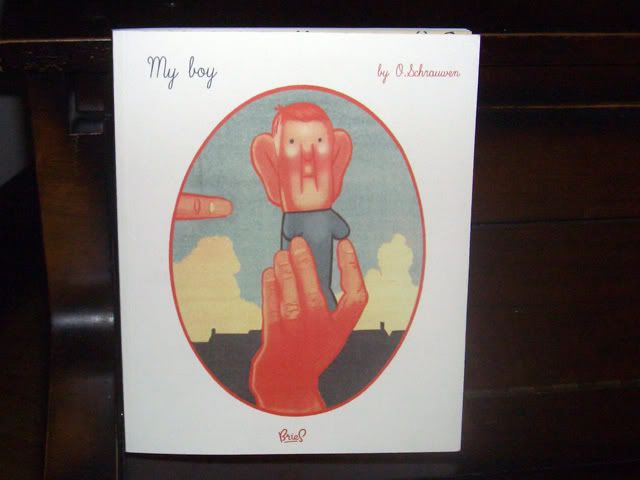 "My Boy" by Oliver Schrauwen. I got this from the Belgian Publisher Bries' table. it's a pretty weird comic. the story of a man and his very strange baby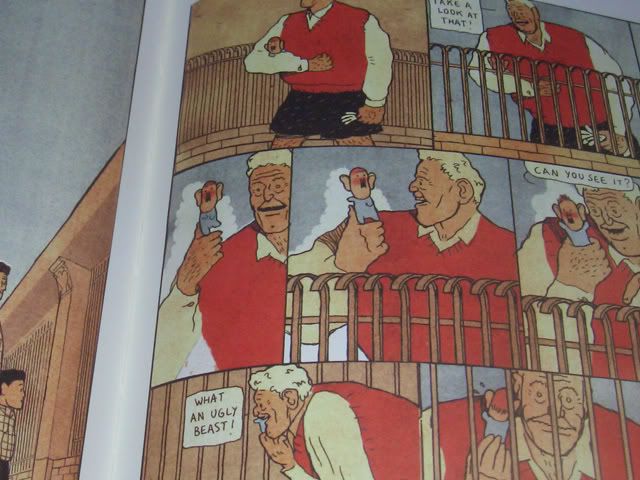 note: this is a new comic, not some unearthed turn of the century comic. this Oliver Schrauwen seems to have mastered Making comics that looks like some weird lost Windsor McCay nightmare. it's beautiful. this was the book I saw everyone walking away with so I assume Schrauwen is bound for more success in America.

and More in the Obviously right Up Brett's Alley, was the comics From the Closed Caption comics people. they are all from Baltimore and make really cool Mini comics. I wish i had Bought everything they had, but instead i bought just a few.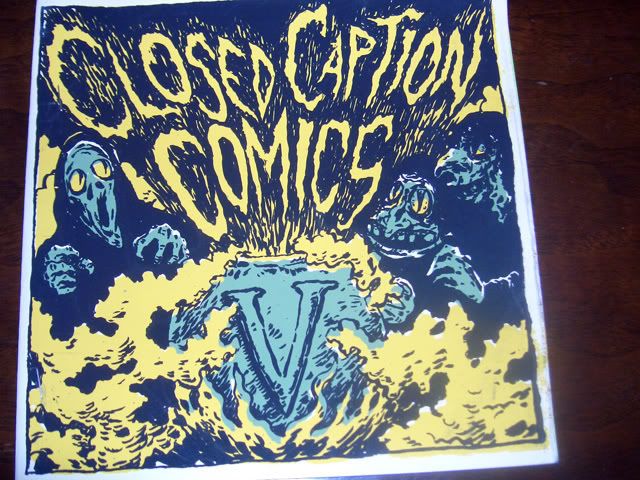 here is their Anthology book.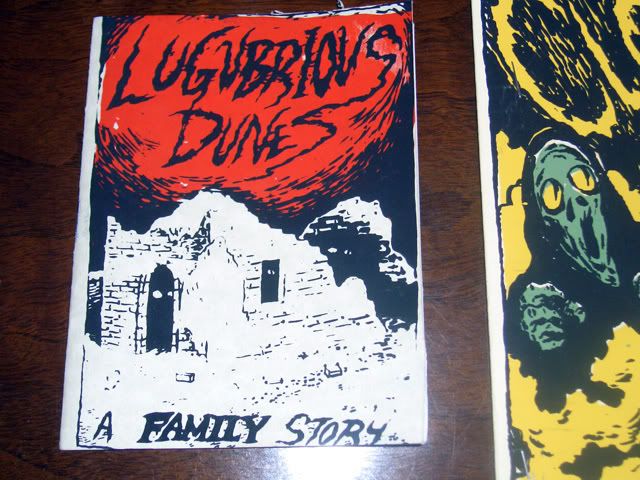 Lugubrious Dunes, by L.Milburn.
see what I mean about right up my Alley. Both "Lugubrious" and "Dunes" are in my top 20 favorites Nouns and Adjectives.
Lugubrious Dunes is a story about a bunch of weird mutant creatures, one with chicken head, living in some kind of structure and inflicting pain onto one another.
and the "gem" of the show has to be Gem Cave. by Ryan Cecil Smith, also part of closed caption comics.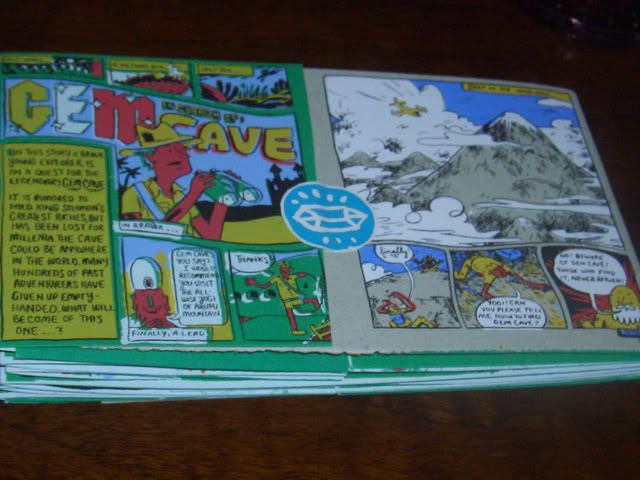 this is fully and intricately screen printed.
observe as I unfold.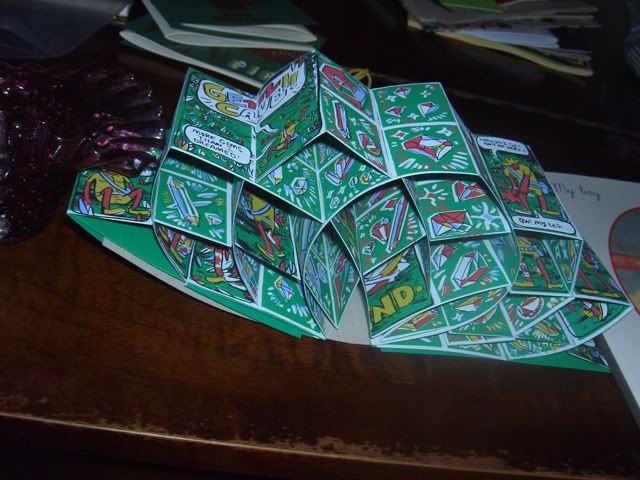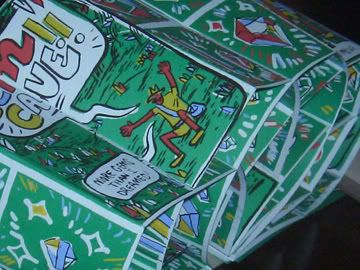 fucking awesome.